Lathes CNC
Mori Seiki ZT 2500Y
Twin Spindle CNC Lathe. Built 2002. MSG 501 MAPPS CNC control. Swing Ø over bed 380 mm. Turning Ø 380 mm. Turning length 1300 mm. Bar capacity 73 mm. 2 x Spindles. 2 x C-Axis. Y Axis. 2 x Tool turrets. Driven tools. Gantry loading and unloading of parts. Chip conveyor. Good condition.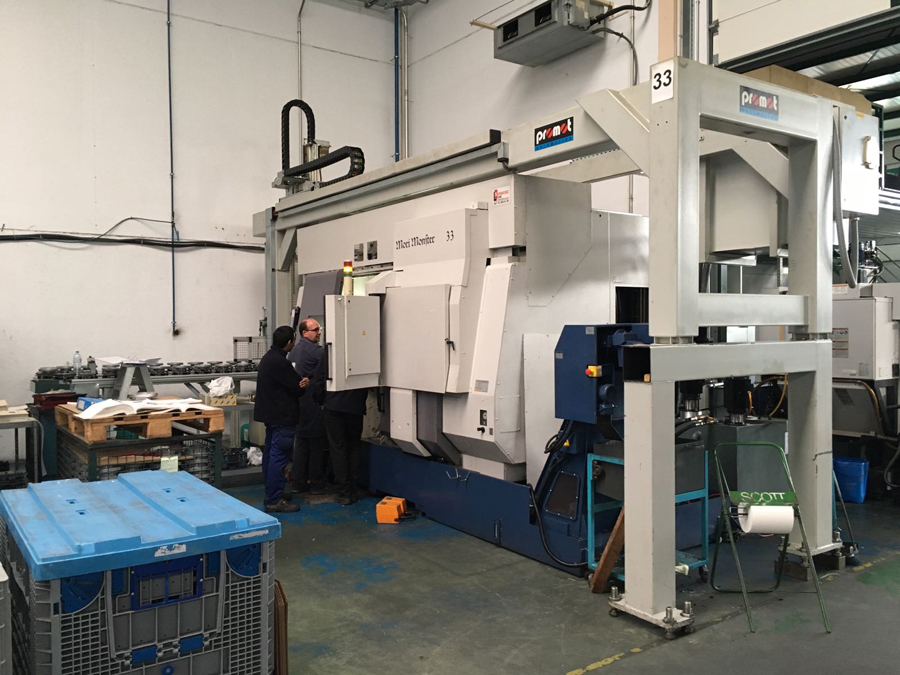 Proposal Number: L-4461
Click here to Contact Us for more details
Tsugami M50 SYE - III - High Precision Twin Spindle CNC Lathe with C-Axis and Driven Tooling
Year 2012 with Fanuc 18iTB. Turn diameter max. 150 mm. Turn length max. 320 mm. Twin Spindle. 2 x C-Axes 0.001°. Main spindle bar capacity 51 mm, Spindle drive 7.5/11 KW, spindle speeds to 6000 rpm. Back spindle spindle drive 7.5/11 KW, spindle speeds to 6000 rpm. 12 station tool turret with up to 12 driven tool positions. Double face tooling is possible. Driven tool speeds to 4000 rpm. Parts catcher. Parts conveyor. I/F for bar magazine. Coolant system. Chip conveyor. Set of static and driven tool holders. Low hours - very good condition.
Proposal Number: L-4394
Click here to Contact Us for more details
CNC LARGE Lathe
SKODA SIU126
1967; Heidenhain CNC 411M control; Swing Ø over bed 1260, over cross slides 1000 mm x turning length 7000 mm; Spindle 56 KW, spindle speeds 0.56 - 280 rpm, chuck diameter 1260 mm; Workpiece weight 30 tons; Conical turning, boring bar holder, thread cutting - very good condition
Proposal Number: L-3714

Click here and receive a full specification by email
Return to Index